Learn to be More Successful in Your Popcorn Store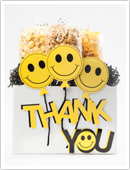 When it comes to making profits in the huge snacking markets, Popcorn Girl knows what works and what doesn't. We concentrate on the critical elements required to run any successful business operation in addition to offering innovative marketing programs to attract and keep customers.
For individuals with strong interpersonal skills, the ability to manage and motivate employees, and the desire to learn and follow proven systems of success, owning a gourmet popcorn store may be right up your alley. We won't just help you understand what it takes to open, but to operate successfully. Many people look to Popcorn Girl on how to be successful in their own business, and we want to help. Take the first step and contact us today to learn more about how we can help you be more successful and grow your business.
Complete the form on this page to learn more about how we work with you to consult you with how to run your operations and drive sales in your market.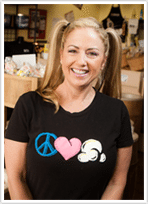 I love making people happy while working for myself and my business community!
– Laurie Sabol, The Popcorn Girl